Sitting outside on my patio last night, I see the palm trees bending and dancing as the wind swishes through, rain lashing down through the screen and into the pool.  The breeze whips into all these directions and I know we are experiencing one of the outer bands.  As Fay approaches Florida, she brings layers of weather phenomenon - some quiet and hot and still (the calm before the storm), some violent and strong (pelting rain, blowing winds, dark skies). 
It makes me appreciate why I am here in Florida, the look of my trees and bushes - all green and lush, like a tropical rainforest.  The smell in the air is tantalizing and clean.  Off with the A/C; goodbye to the electricity - time to hang outside and see the miracles of the Great Goddess as she balances our ecosystem.  And the beauty, the gift, is that the WORLD as I know it - finally stops and heeds Mother Nature.  People stay home, stores are closed, schools are closed, everything gets simple again.  Not many things can do that like a storm from MAMA EARTH.
It's given me an opportunity to nap some more and be still (learning more Meow and Doggess- Goddess lingo) and
READ.  I love to read.   I have a stack of books by my bedside, one on the dining room table, a stack in the Creative room and a full library in the Goddess Studio.  I have done much of my intellectual learning by reading.  It keeps me open to new ideas and others' life stories.
Yesterday, the three books of choice being digested were:  
HERLAND
,
by Charlotte Perkins Gilman as recommended by Goddess Christina who I am totally missing laughing with at Tuesday's mornings
Hollywood Laughter Yoga Circle
.
This book was written in 1915 by a Goddess who was truly aHEAD of her time.  She writes a story of a country called HERLAND where only women reside that gets explored by three men.  The book is written from HIS perspective.  And what is so awesome, is that her astute observations and visions are so compelling and true NOW, even though it was written so long ago.  Reading this book made me feel hopeful and happy.
Describing herself as a humanist, Gilman wrote that: "it is only in social relations that we are human...to be human women must share in the totality of humanity's common life.  Women, forced to lead restricted lives, retard all human progress.  Growth of organism, the individual or
social body
requires use of all of our powers in four areas:  
physical, intellectual, spiritual and social.
"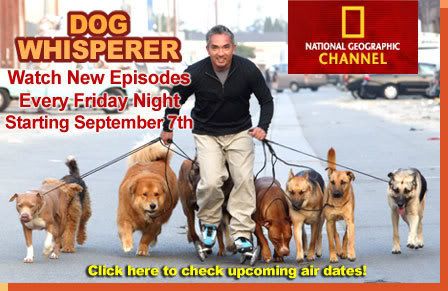 BE THE PACK LEADER
 by Cesar Millan.

And interestingly enough, in this book, I had just read - the four things needed for healthy human balance are i
ntellectual, emotional, spiritual and instinctual
. This great book is all about communicating with a pack member through ENER-chi.  Kudos to WSM Cesar for thanking and acknwledging women in the first seven pages of this book.  And for his VIEW that women hold the KEY to helping put our world back into balance. 
Hmmm, I see so many connections. Tee hee!!! Let me dig further in these gardens and see what else crops us...
I am also really enjoying this book called
Mama Gena's Marriage Manual
.  Yummy!!!  This Goddess runs a School of Womany Arts in New York.  Any Goddesses ready to check it out with me, let me know.   She advocates building a village by creating and surrounding yourself with Sister Goddesses.   I'm in!!!  
I will share more as I absorb more.
Thank you Tropical Storm Fay for empowering and educating me while slowing me down to my instinctual ANIMAL nature.  Back to the hammock I go.  Tee hee!!!